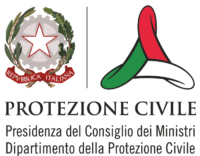 Italian Civil Protection Department
The Italian Civil Protection Department (DPC), under the Presidency of the Council of Ministers, has a guiding role in the civil protection system, in cooperation with regional and local governments, for risk prevention, forecasting and risk monitoring, as well as for emergency preparedness and for intervention procedures in cases of on-going or upcoming crisis events. DPC develops and implements contingency plans for major events as well as awareness raising campaigns, training, and simulation exercises, jointly with local governments and volunteering associations. DPC is also the national focal point responsible of ensuring the full implementation of the Sendai framework for Disaster Risk Reduction 2015-2030. DPC plays an important role internationally: through the EU Civil Protection Mechanism – with the use of experts and teams in leading international missions -, contributed to improving the response of the international community in the event of a disaster.
CIMA Research Foundation
CIMA Research Foundation (CIMA) is an Italian non-profit research organisation committed to the promotion and support of research, technological development, and training within the fields of hydro-geological risk reduction, forest fires and marine environmental monitoring and adaptation for climate change. CIMA is recognised as centre of excellence for civil protection by national Italian regulation and has established a branch office in Tirana (Albania) with the purpose of strengthening the cooperation activities in the Balkan region. CIMA has acquired an extensive experience in disaster risk assessment and mapping, disaster loss data collection and processing, development of ICT technologies and platform for data and information sharing as well as develop several modelling chains used nationally and internationally for real time forecast and risk assessments. CIMA provides operational services and technological innovation and strategic and institutional advice to Italian and International Civil Protection.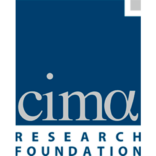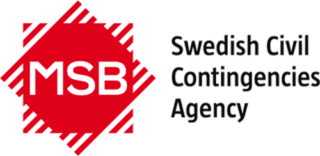 Swedish Civil Contingencies Agency
The Swedish Civil Contingencies Agency (MSB) is a government authority mandated to enhance and support societal capacities for preparedness, prevention and response to emergencies and crises. It has an extensive experience in disaster management and international operations including in humanitarian and development aid in countries with severe records of disasters.
MSB is responsible for civil protection, public safety, emergency management and civil defence, if no other authority has responsibility. Responsibility refers to measures taken before, during and after an emergency or crisis. MSB is the Swedish focal point for the implementation of the Sendai Framework for Action and the EU Floods directive and is actively involved in EU cooperation. MSB represents Sweden in EU Expert groups including the EU forest fire expert group, civil protection modules, disaster loss data, and in the exchange of experts' project.
Administration of the Republic of Slovenia for Civil Protection and Disaster Relief
The Administration of the Republic of Slovenia for Civil Protection and Disaster Relief (URSZR) is the competent national authority for disaster management. It is a governmental organization with main tasks to develop, organize and implement administrative, technical and other professional activities related to the national disaster management system. The main responsibilities of URSZR include prevention (risk assessment and planning), preparedness (monitoring and warning, operational capacity – civil protection units/services and their training, stockpile of national civil protection reserves) and response (coordinating response to major disasters, assisting local communities in emergency response, providing basic living conditions, damage assessment). URSZR is responsible for international cooperation in the field of disaster management, including cooperation with the European Union. URSZR also coordinates rescue assistance of the Republic of Slovenia to other countries, and provides Host Nation Support for incoming international assistance in case of major disasters in Slovenia.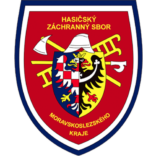 Fire Rescue Brigade of Moravian Silesian Region
The Fire Rescue Brigade of Moravian-Silesian Region (FRB-MSR) is a state organization with its own budget, financed from various sources. It is part of the Fire Rescue Service of the Czech Republic and acts as regional fire prevention authority, regional crisis management and civil protection authority. FRB -MSR provides services for all kinds of emergencies, except for Emergency Medical Services and Security Emergencies. Among its main roles there are coordination, managing and cooperation all rescue services involved in Integrated Rescue System. The FRB-MSR is an indispensable part of crisis management, public warning, and civil protection system in the Czech Republic. In the field of fire prevention, the FRB-MSR acts as a regional authority for fire supervision, executes fire-prevention inspections, assesses, verifies building documentation, and carries out fire investigation. FRB-MSR operates as regional Public Safety Answering Point for handling of 112 emergency calls.
Romanian General Inspectorate for Emergency Situations
The Romanian General Inspectorate for Emergency Situations (IGSU) main objectives are to make emergency prevention and management more effective to keep risks under control and provide normal life conditions for communities. IGSU achieves them by means of a series of prevention and intervention activities: firefighting, extrication, and emergency medical service (SMURD), rescue and flood damage mitigation, intervention at landslides, earthquakes, epidemics, epizootics, snowdrifts, drought, technological accidents, radiological, chemical, biological, and nuclear incidents and other types of natural or man-made calamities. As integrator of the National Emergency Management System, a concept created in 2004, IGSU coordinates all institutions involved in the process of emergency management. It is the national point of contact for all relevant international governmental and non-governmental organizations in this field. Within UCPM, in addition to the internationally certified modules, IGSU hosts a rescEU stockpile of medical equipment, RO being the first country to develop such a stock.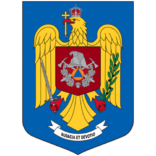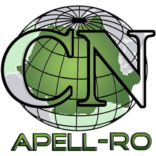 APELL National Center for Disaster Management Foundation
APELL National Centre for Disaster Management Foundation (CN APELL–RO) is a Romanian independent, non-governmental and not for profit NGO. The Foundation's aim is to enhance knowledge, awareness and management in risk prevention and protection, response and mitigation methods and activities, as well as the promotion of environmental policies and strategies implementation, in the context of sustainable development. APELL educates and trains specialists in technological and natural risks assessment, emergency situations management and support improvement of their professional skills. The Foundation promotes all kinds of technical, scientific, experimental, and applicative research in the field of environmental protection. CN APELL-RO plays an important role internationally through the ELSEDIMA conferences (organized every two years) and the European Union Civil Protection Mechanism, through its involvement in planning and conducting field exercises for civil protection modules.